20 October 2023
Last year's Aqualand Sculpture Award winning work 'Folly Interstice' secures permanent public placement at Snowy Valley's Sculpture Trail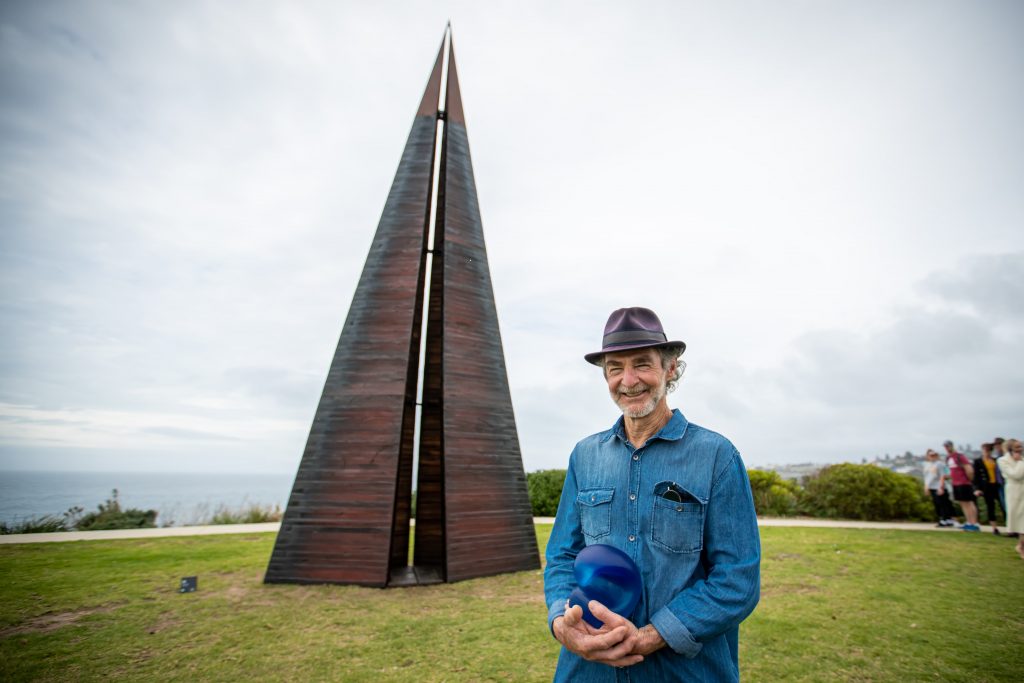 At the recent Sculpture by the Sea, Bondi media launch, The Hon. Chris Minns, Premier of NSW announced Aqualand's gifting of last year's Aqualand Sculpture Award winning work 'Folly Interstice' to the people of the Snowy Valleys, for permanent public placement in the Snowy Valleys Sculpture Trail, as part of its new Sculpture Forest.
The Snowy Valleys Sculpture Trail is a major permanent outdoor public collection stretching over 150km and was conceived in partnership with the local communities to aid in the socio-economic recovery of the Snowy Valleys after the 2019-20 Black Summer bushfires. Aqualand is delighted the sculpture will play a small role in the renewal of the region and encourages Sydneysiders to visit the attraction on its opening in mid-2024.
Tony Davis's sculpture, 'Folly Interstice', explores Donald Judd's assertion, "if it's not functional, it must be art." A folly, intimidating a compressed space within. Complementing a secret place in discourse with the organic language of wood, with all its archives and unread stories.