21 September 2023
A new icon of the North Sydney skyline is coming to life
Featuring iconic Sydney views, bespoke design and luxury amenities, move in day at AURA in North Sydney is right around the corner for those who can't wait to call it home.
The life-like artists' impressions of notable new developments are inspiring, but there's nothing quite like the real thing.
At least not for David Wesson – who has been watching his new home in North Sydney go up piece by piece.
AURA by Aqualand has well and truly reached a point where its significant architectural merit can now be appreciated, so buyers like Wesson can now fully appreciate the beauty of their new home.
Wesson is looking forward to moving in next year after securing a one-bedroom apartment in the 28-storey prestigious residential tower. AURA has been designed by architects Woods Bagot and Richards Stanisich, and is set adjacent to the new Victoria Cross metro station, due to open in 2024.
Wesson has front-row views to the build – he's currently renting a one-bedder on McLaren Street with his fiancee Nada Khongsom – and has fallen in love with the area.
"I was aware of other developments, but to be honest, I didn't really consider them because I was already living in North Sydney and was so happy with the area," he says. "We could see AURA going up and we really wanted to get into the building."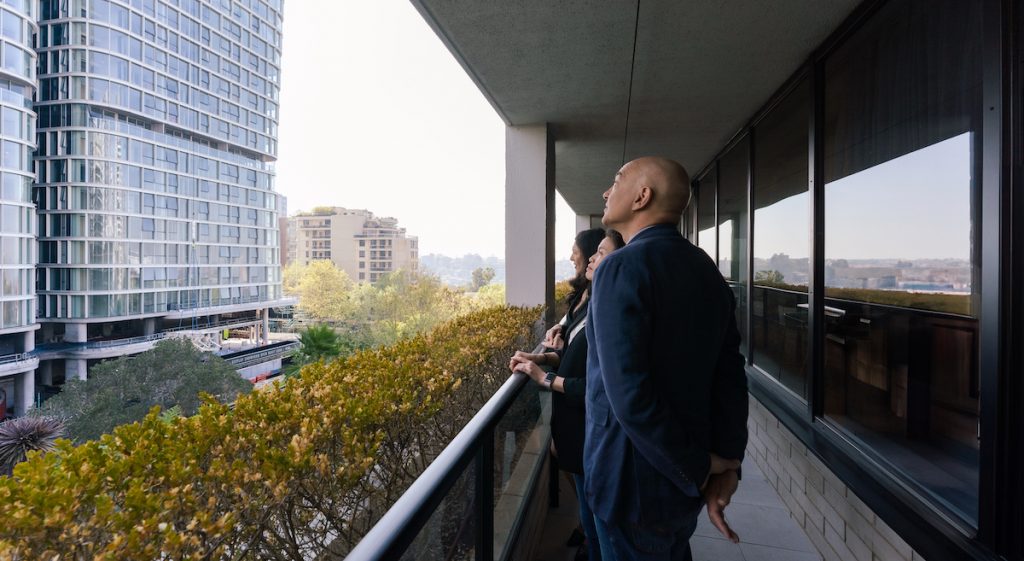 Wesson says moving from the eastern suburbs a year ago was like a breath of fresh air as he discovered how beautiful it was on the north shore.
"I lived in Bondi for 20 years in different houses," he explains. "There's not many modern apartments there and they've all got their fair share of problems. Whereas here in North Sydney, everything's on your doorstep and the AURA apartments are modern with better facilities."
Alex Adams, head of sales and marketing at Aqualand, says Wesson is not the only buyer crossing the bridge. "We've seen some purchasers, including young professionals, venturing over the bridge from the eastern suburbs and the inner west, attracted by the project's proximity to the North Shore's natural beauty, harbour coves and wide-open, green spaces," he says.
"We're also seeing a range of downsizers from the mid to upper north shore and northern beaches, who are selling their larger family homes in the suburbs, wanting a lifestyle of convenience afforded by premium apartment living."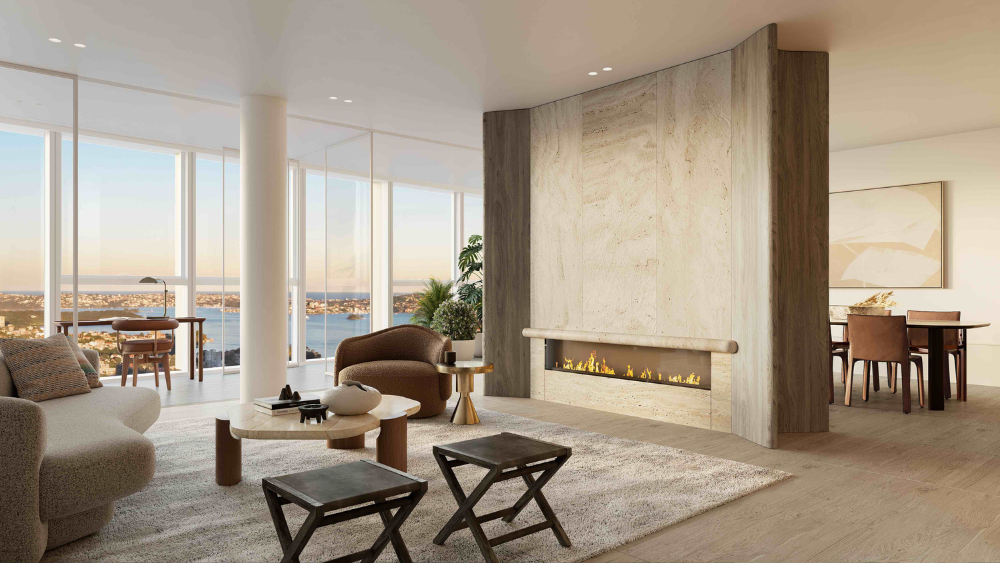 "They will be able to enjoy an onsite gym stocked with the latest Technogym equipment, a luxurious swimming pool and spa, a dedicated sky deck with outdoor barbecue area, private dining rooms, onsite shared Teslas and a lifestyle concierge at their fingertips providing a 5-star hotel experience," Adams says.
"AURA will also include a range of world-class restaurants and cafes on street level, open seven days per week, including a providore, bakery/cafe/wine bar, an all-day diner, and a contemporary Japanese eatery."
AURA sales have exceeded $250 million this year alone, demonstrating buyer confidence in the project.
"We've seen a breadth of sales across all apartment types," Adams says. "One buyer recently purchased two, adjoining, four-bedroom, sub-penthouses for $12 million. Other notable sales include two, four-bedroom apartments, which sold for $7,115,000 and $7,250,000, as well as a three-bedroom apartment for $4,975,000."
Adams says sales have been buoyed by major public domain improvements, transport development and the robust growth potential of North Sydney, with construction progress the icing on the cake.
"A new icon of the North Sydney skyline is certainly coming to life," he says. "Buyers can have confidence the project will finish on time, thanks in part to our in-house construction team."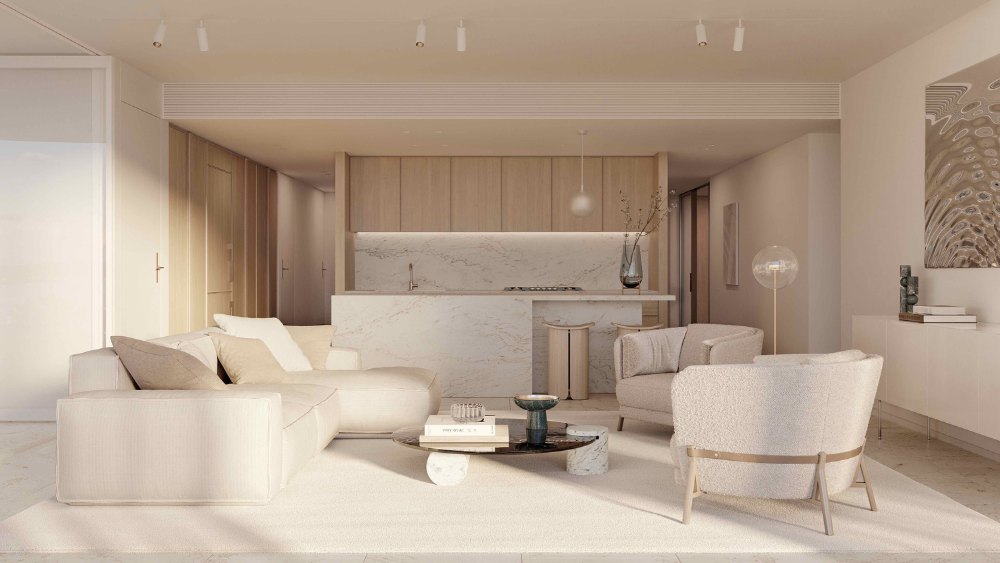 Wesson says the quality of the development was apparent from his first visit to the AURA display suite where he was also impressed by the service delivered by the sales team.
"We knew exactly how big the apartments were," he says. "We knew what fixtures and fittings were going in and we knew exactly whereabouts in the building our apartment was. So everything was very transparent and clear. And the quality was what impressed us more than anything."
"There's a lot of high rise in North Sydney, but, I think these apartments definitely stand out against what's here at the moment," he says.
With the building on track for completion in mid-2024, Wesson says he's excited about moving in and making AURA home. In the meantime, he's enjoying regular progress updates from Aqualand.
"It's almost like we're part of the family now, because they make you feel very valued as a customer."
Source: Domain
Author: Kate Farrelly
DISCOVER AURA