8 September 2023
The Charles | What's not to love about a grand brasserie?
Australian Financial Review Magazine's Culinary Editor, Jill Dupleix, unveils a new blog post centered around Etymon Project's, The Charles.
---
Dining out in the twenty-third year of the 21st century is all about capturing the moment – a freeze-frame, in guests' minds, of unexpected, unconscious delight.
"People may not realise why they return to certain spots, or favour a particular seat or table. Perhaps it's the way the sun hits the floor of an afternoon, or the way the martini comes on a heavy silver tray, but it keeps them coming back," says Jonothan Carr, director of bars at The Charles in Sydney.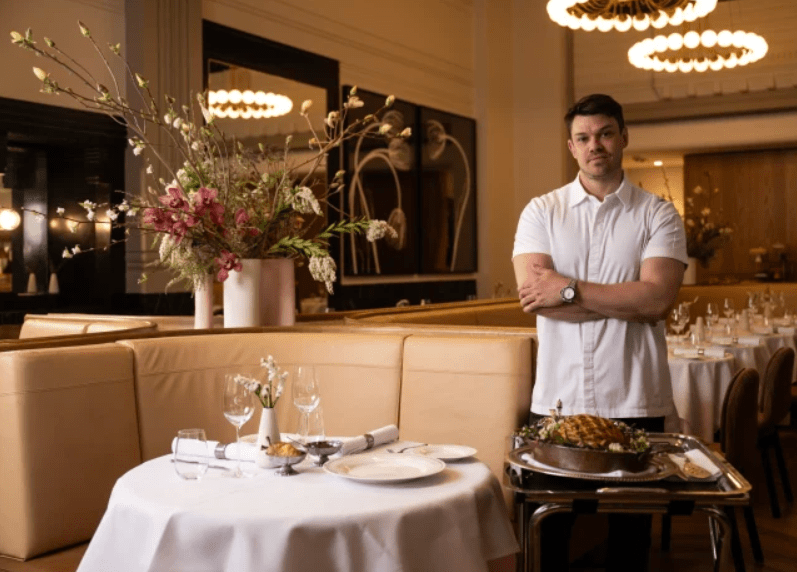 An opulent art deco gastrodome, The Charles is an homage to the grand brasseries of Europe – a surreal (for Australia) vista of white-aproned waiters, tableside trolleys, leather booths, antique duck presses, heavy linen, 1982 Château La Tours and Schönwald monogrammed plates.
The second venue from Etymon Projects, which made its debut in December 2021 with Loulou Brasserie, Boulangerie & Bar in Milson's Point, The Charles has been quietly redefining luxury dining in the city since it opened last October.
Now Etymon, which is backed by the Aqualand property development group, is flexing its muscle with an ambitious expansion program.
Late last month it opened Poetica, a 'modern Sydney' restaurant in North Sydney's corporate hub focused on dry-aged fish and meat, big-bang steaks, and, in the cocktail bar, wood-fired cheese toasties. Six new venues are locked in for next year, and about 18 more are in the pipeline.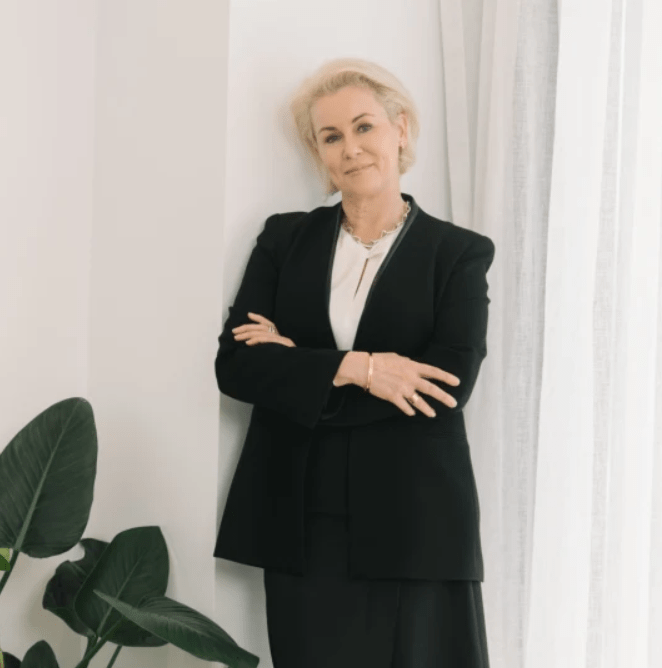 "Beyond that, it's offshore for us," says Etymon chief executive Lisa Hobbs. "Asia is of big interest – China, Hong Kong, Singapore. Then Los Angeles and London."
Wherever it opens, she says, Etymon looks beyond the property to find something to connect with. "It could be heritage, it could be community."
It was the art deco building itself, with its high ceilings and distinctive detailing, that dictated the concept at The Charles, says culinary director Sebastien Lutaud. "It made us want to bring back old-school hospitality, to do cocktails with a little more finesse, and to serve wine with more attention to detail."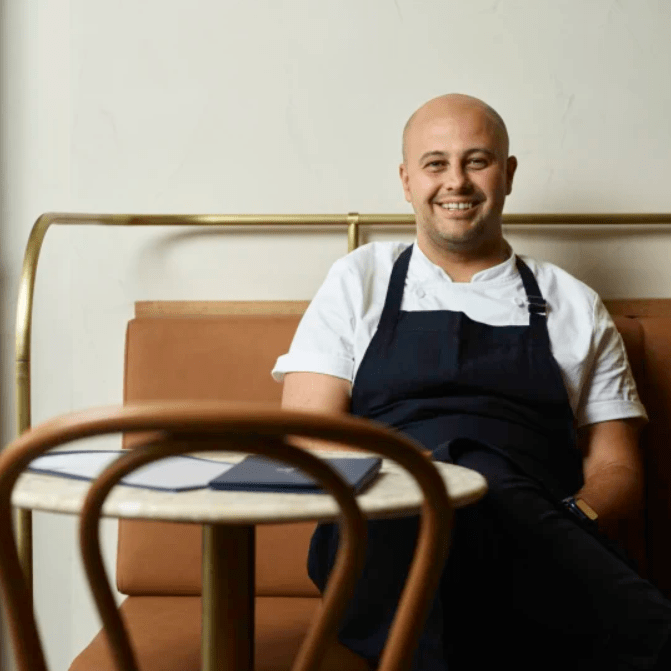 For The Charles' head pastry chef Rhiann Mead, the magic happens when she has a piping bag in one hand and a tiramisu in front of her that requires 200 perfect tear drops of mascarpone cream. "If one of them is only slightly off, you ruin the whole thing," she says. "Piping needs your full attention. It's meticulous, precise and beautiful."
When Mead's dessert trolley moors alongside a table of diners, they gasp at the almost Disneyesque array of towering honey cakes, creamy puddings, and one-bite petits fours. "It's so nice to see people's faces light up in excitement at all these cakes and sweets," she says.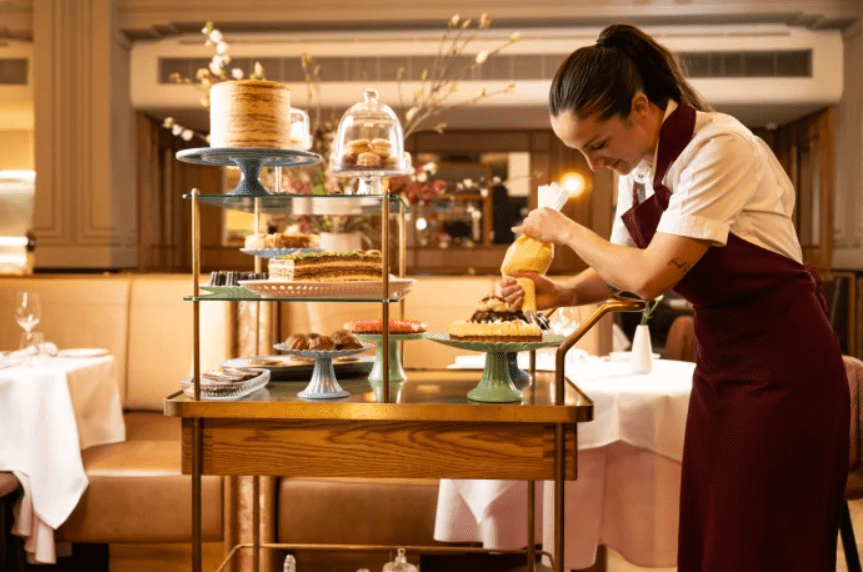 After years of working alongside legendary chef Peter Gilmore at Quay, Mead is pushing herself to create ever-new concoctions. Her Russian honey cake is a show-stopper, its 28 layers soft and biscuity with sweet spices, strata'd with cream cheese and dulce de leche.
"We had one table of six who just said, give us one of everything from the trolley," says Lutaud. "They ate all 12 tarts, puddings and cakes, and loved it."
For executive chef Billy Hannigan, the magic moment is a very cold one. Hannigan brings his ultra-French training with Guillaume Brahimi and senior role at the Michelin-starred The Ledbury in London to The Charles, and leaves no classic French dish undisturbed.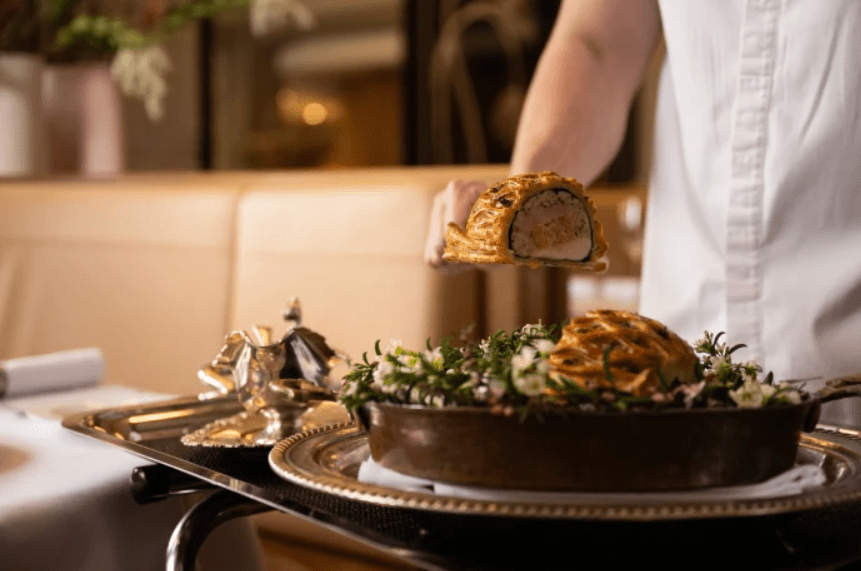 Having made the spectacular nineteenth-century French classic canard a la presse his signature move, the pithivier is his current obsession.
To work on the finishing touches of this ornate guinea fowl pie, he dons a North Face polar jacket and heads into the three-degree cool room. "The kitchen is so hot it would melt the butter in the pastry, so we need to work at very low temperatures," he says.
To make the pithivier, guinea fowl are first deboned and their breasts sandwiched with a slab of rich foie gras. A truffled chicken and mushroom mousse is piped on top, then the whole lot is encased first in spinach, then in puff pastry, carved with a lattice effect.
"The technique behind it and the thought process is severe," he says with relish. "Every stage needs to be done absolutely perfectly."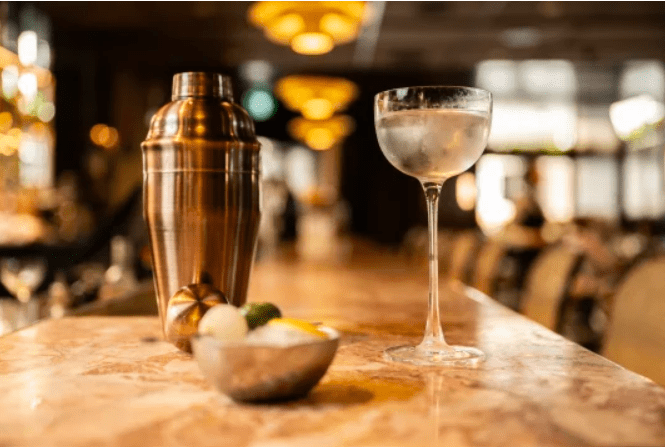 For Jonothan Carr, who manages "everything except wine" – from the breakfast service in the Bar to the cocktails for Tiva, the sultry, late-night lounge bar in the basement – it all comes together in that moment of being able to deliver an arctic-cold dry martini to any table in the house, something that he has forensically researched.
"It's those extra little touches that make sure the guest gets the best version of every drink and every dish," he says. "They may not know, or even care. But we do."
As for her own magic moment, Hobbs loves the sense of recognition when you walk into a restaurant and the staff know who you are. "I'd like that for every guest who comes in because it makes you feel so welcome."
Source: Jill Dupleix, The Australian Financial Review 
VISIT THE CHARLES
DISCOVER ETYMON PROJECTS