27 August 2023
Luxury hotel, bars and restaurants in new design for Central Barangaroo
A barren site on prime land at Barangaroo could be transformed to include a luxury 200-room hotel with a rooftop pool, 150 apartments, and a swathe of restaurants and bars, under new plans.
The rejigged design for Central Barangaroo, which will be submitted to the NSW Government, comes following criticism over heights limits at the site, which will surround the new Barangaroo Metro station scheduled to open in 2024.
The latest plans are about 30 per cent smaller than the original scheme for the area, which was sent back to the drawing board in October last year when then-Premier Dominic Perrottet and former Labor Prime Minister Paul Keating announced the government would reduce height limits at the site.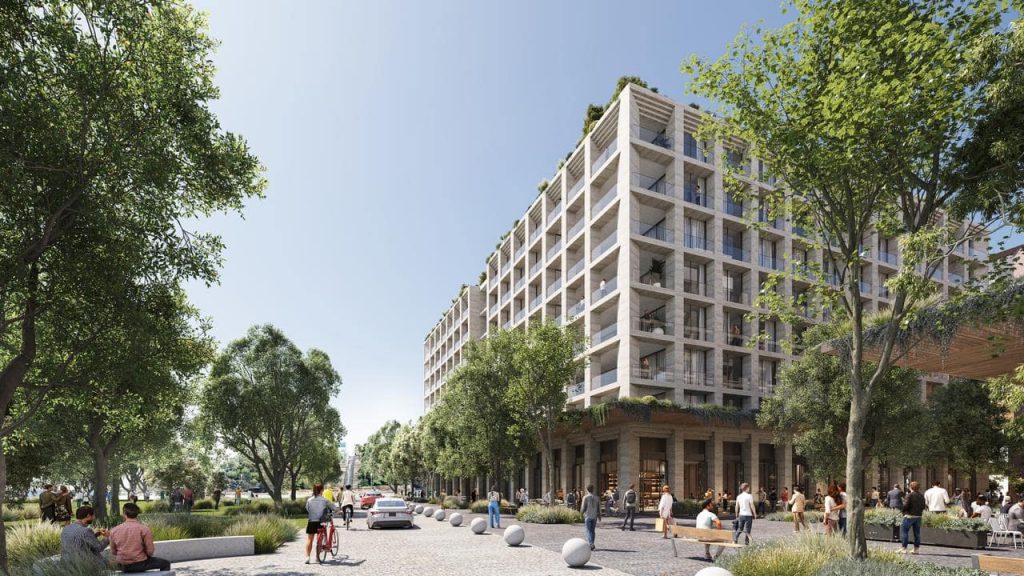 A proposed tower in the northern end of the precinct has been axed under the new plans, after it drew concerns that it could obscure views from the Sydney Observatory to the horizon.
The developer of the site, Aqualand, has previously criticized the state government over a lack of clarity over height restrictions after the original plans were tossed out.
Aqualand's chair for Central Barangaroo, John Carfi, said they had since received clearer advice on heights limits, leading to the revamped design.
"The new government has been unambiguous that Central Barangaroo must deliver an enhanced outcome for the community. This clarity has been refreshing and has allowed us to move forward constructively with the considered redesign of the scheme," he said.
He added they were keen to get the project moving as soon as possible ahead of Barangaroo's Metro station opening next year.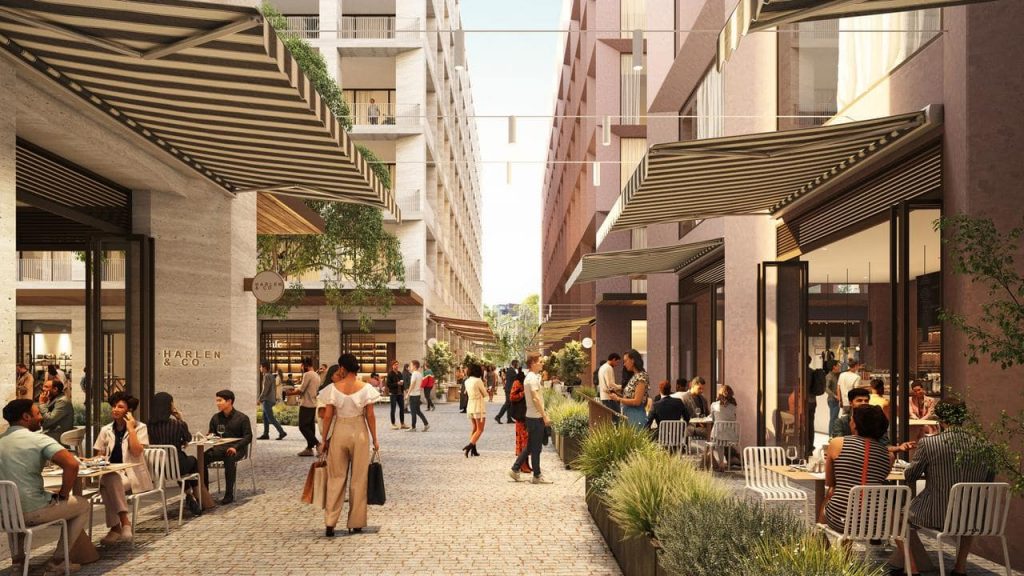 "We're eager to move forward and start construction as soon as possible. The project has suffered from delays and inconsistent direction over the last few years – which we feel confident is now behind us," he said.
"We think there is an expectation from the community that we get on with it and that expectation is only going to grow once the Metro opens next year and commuters are walking past a major construction site."
Among the plans for the site are a premium 200-room hotel, as well as 150 apartments, a live performances arena, and a high street containing cafes, restaurants and bars on the ground floor across the precinct.
The designs contain two new public plazas, including a laneway which will connect Barangaroo South, including the Crown Sydney tower, to the Cutaway entertainment area, Nawi Cove and Barangaroo Reserve, which is expected to be lined with bars and restaurants.
The Metro station servicing Barangaroo will connect the area on the City Metro line with a two-minute trip to Martin Place, while it will take six minutes to get there from Central and three from North Sydney.
Source: Lachlan Leeming, The Daily Telegraph
Note – images are conceptual only.
DISCOVER MORE ABOUT CENTRAL BARANGAROO